Our Beginnings
Founded in 2000 in San Ramon, California
Our Vision
To bring summer technology camps and programs to every child
Our Programs
Top-notch instructors with engineering background teaching students ages 7-17
Our Centers
Centers with high-end computers and professional software and equipment for every child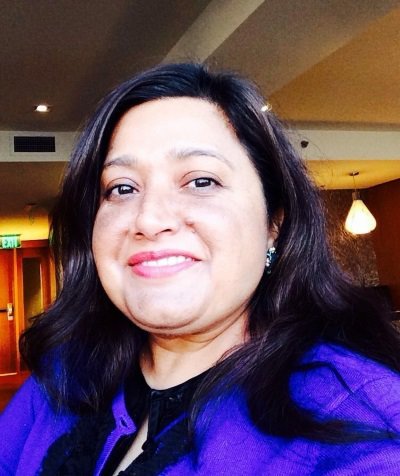 Who We Are
Anita founded Vision Tech Camps after a fifteen-year career in a wide range of technology companies, becoming an entrepreneur in the process. During her role as a First LEGO League coach, she saw a dire need for math, science, and engineering (STEM) programs.
To fill this void, Anita started an after-school program in few elementary school in San Ramon Valley unified district. The program focused on teaching kids engineering and programming skills using the LEGO Robotics Invention System as a medium. During her role as a teacher, she saw the need to add many more programs that can be used as a tool to teach kids video game making, animation and designing websites. With the extremely positive response from parents and educators, Vision Tech Camps started offering summer technology programs at Stone Valley Middle School and finally opening their own location in Danville, California.
Anita believes in using Minecraft, game design, Arduino, PC building and robotics curriculum as a tool in helping kids and teen face the unforeseeable challenges in the future International market. Vision Tech Camps goal is to achieve this by focusing on designing programs in Science, Technology, Engineering and Mathematics as the core foundation for future academic and intellectual development of young children.
Vision Tech Camps Beginnings
Vision Tech Camps is a Bay Area company that was founded in 2000 with the mission of giving every child access to explore technology. With that mission in mind, we brought STEM programs to after school enrichment classes in local schools in Danville and San Ramon and started offering summer tech camps in the Danville area.
Since then, we have brought our programs to Saratoga, Lafayette, Piedmont, and Berkeley and multiple schools throughout the San Francisco Bay Area and San Diego. While our summer program offerings have grown, we still stay true to our core values where we believe every child deserves the best possible experience at Vision Tech Camps.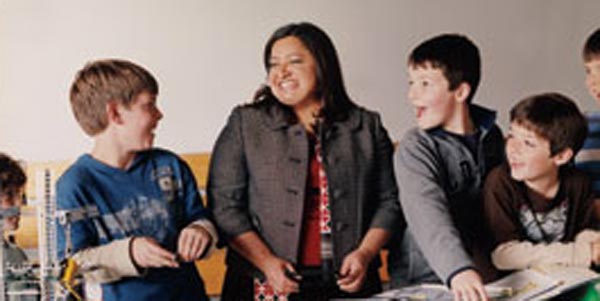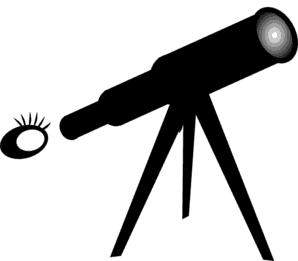 Our Vision
At Vision Tech Camps, we are designing a technology-enabled hub that connects kids, teens, and parents with passionate instructors who believe in technology education. Our approach focuses on helping students develop real-world skills through hands-on projects where kids are not merely taught but are engaged throughout the entire process.
Vision Tech Camps Summer Programs
Vision Tech Camps has been providing summer technology camps for the last 16 years, inspiring children to explore technology at an early age and further their skills and careers.
Vision Tech strives to provide fun and educational technology programs that are relevant and engaging. We have passionate and well-trained instructors that are an integral part of our summer programs. All of our curriculums are designed in-house with learning outcomes planned for and designed to be fun.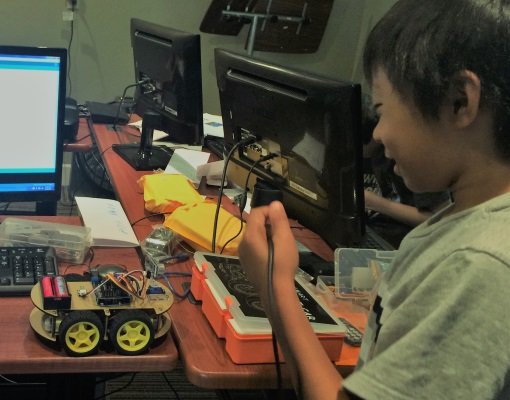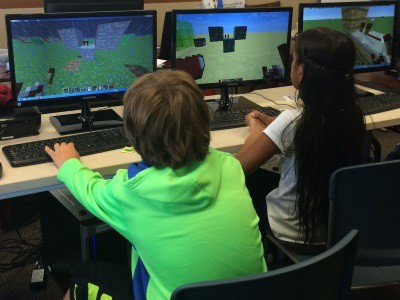 Vision Tech Camps Tech Centers
Our centers are carefully chosen for their ideal locations right in the middle of local communities that are both convenient and familiar. Each of our centers is equipped with high-end computers with learning in mind. Our rooms are designed for a highly interactive learning environment with projection equipment so instructors can lead the class, make demonstrations, and allow kids to present their own material. Each center has a relaxation area where kids can read, play, or interact with each other on comfortable couches, chairs, and game consoles. 
Register today with Vision Tech Camps. Technology classes for kids & teen PLUS summer camp fun!
Register Now