Summer Tech Camps & Afterschool Classes
Vision Tech is the leading technology education provider with a mission to provide science, technology, engineering and math (STEM) learning opportunities for kids & teens. Vision Tech's technology programs offer a collaborative learning environment that motivates students to learn new STEM skills and allows them to feel empowered to become the next generation of developers, game designers, coders, entrepreneurs, and engineers.
Innovative STEM Programs
Vision Tech's innovative curriculum integrates projects-based learning with design and building oriented concepts that encourages students to think creatively. Our tech programs offer students unparalleled opportunities to undertake problem-solving and exploration via hands-on activities.
Wide Technology Course Selection
When designing our programs, we choose STEM courses that will interest students of varying interests. From coding camps to video game design, we offer a variety of technology courses that interest students.
Best Instructor Training
Vision Tech Camps technology programs are designed by us and run by passionate, tech-savvy instructors. We train instructors in our software and teaching practices – so every child can have an awesome experience.
Up to Date Tech Programs
STEM summer programs at Vision Tech Camps are continually revised with the feedback from our clients, students, instructors, and parents. Our goal is to bring fun and exciting new innovative technology programs that make kids happy to learn.
Best Reviewed Tech Programs
Reviews are a testament to our successful summer tech program. Vision Tech is grateful to our clients, instructors, parents and students for making Vision Tech the best-reviewed tech camp program
Real Instruction, Quality Projects
Experience counts. Vision Tech Camp have over 16 years of experience delivering quality tech programs for kids & teens. We pride ourselves on creating a curriculum with real learning goals, with teachers leading students through lessons. At the end of our programs, kids are happy and proud of their projects.
Professional Tech Hardware and Software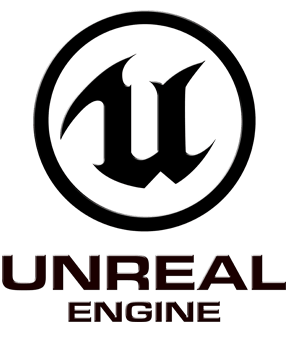 The Best Reviewed Tech Programs
"My son loved Vision Tech Camp. He was sad when it ended. The instructor was so nice and patient with the kids and my son really learned a lot. The camp is really well run. We'll definitely sign him up for the camp next year. "
Jeannine
"My son has a great time learning robotics at Vision Tech. The camp provided hands on experience and was fun at the same time. Thanks to all the instructors for making robotics one of my child's favorite activities :)) "
Shipra
"Great Course. I believe my son learn much and it will help him decide if this is something to continue in college, etc. Appreciate that he got to keep a project on portable drive."
Gideon
Vision Tech Program Requests
Request more information about our programs
For more information about Vision Tech's technology programs, please fill in the request form and a Vision Tech representative will provide you additional information. We take your privacy seriously and your contact information is never shared.
Add Vision Tech Camps, the best-reviewed summer computer camp & STEM summer program to your program, camp, or classes today!
Request Now