TECH CAMP FOR KIDS & TEENS
A fun tech camp for kids & teens
TECH CAMP FOR KIDS & TEENS
A fun summer tech camp for kids & teens
Tech Camp in Danville, Saratoga, Moraga, and Berkeley
Vision Tech is the San Francisco Bay Area's leading tech camp provider with a mission to provide science, technology, engineering and math (STEM) learning opportunities for kids & teens. Vision Tech's summer program is a collaborative learning environment that motivates students to learn new STEM skills and allows them to feel empowered to become the next generation of developers, game designers, coders, entrepreneurs, and engineers. Vision Tech's summer camps help students learn programming, game design, robotics, & engineering in programs that blend education with FUN. Become part of the Vision Tech alumni of students who have gone on to graduate from top universities like Stanford, create their own startups, and join companies like Google, Apple, and Microsoft.
Why Choose Vision Tech Camp?
Vision Tech Camp is the leading summer computer camps for kids & teen
Innovative Summer STEM Camps
Vision Tech's innovative curriculum integrates projects-based learning with design and building oriented concepts that encourages students to think creatively. Our tech camps offer students unparalleled opportunities to undertake problem-solving and exploration via hands-on activities.
Wide Technology Course Selection
When designing our tech camps, we bring STEM courses that will interest students of varying interests. From coding camps to video game design, students can choose from a variety of technology camp courses that interest them.
Best Computer Camp Instructors
Vision Tech Camps summer programs are run by us and our passionate, tech-savvy instructors. We design our own computer camp curriculum and train each instructor in-person in our curriculum, software, and teaching practices – so every child can have an awesome summer camp experience.
Quality Tech Hardware & Software
At Vision Tech Camps, we use the best high-end custom desktop computers along with professional-grade software to ensure campers are working with the best computer equipment and software available to explore their curiosity in technology camps.
Comfortable & Safe Facilities
Clean, secure, and comfortable tech space with air conditioning, microwaves, water, and snacks available at all times, allowing our campers a comfortable and fun place to work on their technology projects and relax during breaks at tech camp.
Real Instruction, Quality Projects
Experience counts. Vision Tech Camp have over 16 years of experience delivering quality tech programs for kids & teens. We pride ourselves on creating a curriculum with real learning goals, with teachers leading students through lessons with dual monitor computers and projectors. At the end, kids are happy and proud of their projects.
Up to Date Tech Camp Curriculum
STEM summer programs at Vision Tech Camps are continually revised with the feedback from our students, instructors, and parents. Our goal is to bring fun and exciting new innovative technology programs that make kids happy to learn.
Best Reviewed Tech Camp
Parent's reviews are a testament to our successful summer tech program. Vision Tech Camp is grateful to our parents and students for making Vision Tech the best-reviewed tech camp in the Bay Area. You can view our reviews at our individual location pages or by searching Google for Vision Tech Camps.
Student to Instructor Ratio
At Vision Tech Camp, we have an 8:1 ratio of students to instructors to allow students a personalized learning experience that guarantees them lots of one-on-one teacher attention.
Professional Tech Hardware and Software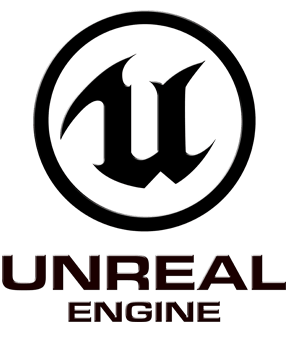 The Best Reviewed Tech Camp in the San Francisco Bay Area
Parents love Vision Tech Camp. See why Vision Tech Camp is the best computer camp for kids & teens. 
"My son loved Vision Tech Camp. He was sad when it ended. The instructor was so nice and patient with the kids and my son really learned a lot. The camp is really well run. We'll definitely sign him up for the camp next year. "
Jeannine
"My two boys have been to several Vision Tech summer camps over the last few years and have enjoyed every class. The summer camps are a great complement to they robotics and programming classes offered in our local middle and high school. Anita is always coming up with new ideas to keep things interesting. "
Bruno
"My son had a fantastic experience at the Java Programming Camp in Saratoga. My husband was also impressed during Friday's Parent Showcase--he was very happy that my son had learned some basic Java programming. My son enjoyed this camp and he really liked the teacher. "
Shari
" Our instructor, Long, was excellent. When he gave instructions he made sure everyone could understand them and follow along in the lesson. He made sure to get to know each student well, and made the five days at camp very enjoyable. Nina really liked the camp and couldn't wait to go every morning. Thank you!"
Alexander
"My son has a great time learning robotics at Vision Tech. The camp provided hands on experience and was fun at the same time. Thanks to all the instructors for making robotics one of my child's favorite activities :)) "
Shipra
"Great Course. I believe my son learn much and it will help him decide if this is something to continue in college, etc. Appreciate that he got to keep a project on portable drive."
Gideon
Vision Tech Camps Newsletter Signup
Sign up here for information on our 2017 tech camp
For more information about Vision Tech Camps summer programs, sign up to receive additional information and offers. We take your privacy seriously and your emails are never shared with anyone else.
Register today with Vision Tech Camps. The best-reviewed summer computer camp & STEM summer program in the San Francisco Bay Area!
Register Now