TECH CAMP FOR KIDS & TEENS
A fun summer tech camp for kids & teens
TECH CAMP FOR KIDS & TEENS
A fun summer tech camp for kids & teens
Join Vision Tech Camp to jump-start your future in technology
Vision Tech is the San Francisco Bay Area's leading summer tech camp with a mission to provide science, technology, engineering and math (STEM) learning opportunities for kids & teens. Vision Tech summer tech program is a collaborative learning environment that motivates students to learn new STEM skills and allows them to feel empowered to become the next generation of developers, game designers, coders, entrepreneurs, and engineers. Vision Tech STEM camps offer kids a wide variety of technology programs including programming, game design, robotics, & engineering that blend education with FUN. Become part of the Vision Tech alumni of students who have gone on to graduate from top universities like Stanford, create their own startups, and join companies like Google, Apple, and Microsoft.
Why Choose Vision Tech Camp?
Vision Tech Camp is the leading summer computer camps for kids & teen 
Innovative Summer STEM Camps
Vision Tech's innovative curriculum integrates projects-based learning with design and building oriented concepts that encourages students to think creatively. Our summer tech camps offer students unparalleled opportunities to undertake problem-solving and exploration via hands-on activities.

Best Computer Camp Instructors
Vision Tech Camps summer programs are run by us and our passionate, tech-savvy instructors. We design our own computer camp curriculum and train each instructor in-person in our curriculum, software, and teaching practices – so every child can have an awesome summer camp experience.

Real Instruction, Quality Projects
Experience counts. Vision Tech Camp have over 16 years of experience delivering quality tech programs for kids & teens. We pride ourselves on creating a curriculum with real learning goals, with teachers leading students through lessons with dual monitor computers and projectors. At the end, kids are happy and proud of their projects.

Best Reviewed Tech Camp
Parent's reviews are a testament to our successful summer tech program. Vision Tech Camp is grateful to our parents and students for making Vision Tech the best-reviewed tech camp in the Bay Area. You can view our reviews at our individual location pages or by searching Google for Vision Tech Camps.

Professional Tech Hardware and Software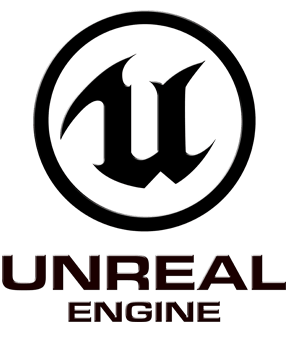 The Best Reviewed Tech Camp in the San Francisco Bay Area
Parents love Vision Tech Camp. See why Vision Tech Camp is the best computer camp for kids & teens. 
"My two boys have been to several Vision Tech summer camps over the last few years and have enjoyed every class. The summer camps are a great complement to they robotics and programming classes offered in our local middle and high school. Anita and Rahul are always coming up with new ideas to keep things interesting. "

Bruno
" Our instructor, Long, was excellent. When he gave instructions he made sure everyone could understand them and follow along in the lesson. He made sure to get to know each student well, and made the five days at camp very enjoyable. Nina really liked the camp and couldn't wait to go every morning. Thank you!"

Alexander
Our Summer Tech Programs as seen on major publications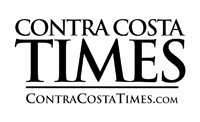 Vision Tech Camps Newsletter Signup
Sign up here for information on our 2017 tech camp
For more information about Vision Tech Camps summer programs, sign up to receive additional information and offers. We take your privacy seriously and your emails are never shared with anyone else.
Register today with Vision Tech Camps. The best-reviewed summer computer camp & STEM summer program in the San Francisco Bay Area!
Register Now