Overview
Welcome to Vision Tech's 17th year of providing quality computer science camps for high school, middle school, and elementary grade students. We offer a week long accelerated summer tech camps where students learn the fundamentals of programming, video game design, robotics, engineering, and modding with Minecraft, and ultimately feel pursuing a STEM career. Vision Tech Camp is the place where curious kids & teen can learn to design a video game, build a personal computer, learn to code. 
Vision Tech Camps summer program is a perfect blend of learning and fun. What distinguishes Vision Tech Camps from other camps is that we offer a distinctive combination of exceptional instructors, tech curriculum and an environment that fosters learning. We approach our responsibility not just as a summer tech camp provider but also as a calling to serve our community. Vision Tech's learning culture demands dedication to excellence and our instructors share our passion for bringing about unparalleled summer tech programs for kids & teens.
Vision Tech technology camps courses provide kids & teens an exceptional summer learning experience in a fun, educational and inclusive environment. Whether your child aspires to be a coder, game designer, engineer, or an entrepreneur, Vision Tech Camps has a course that will kindle their imagination.
This year, we are proud to announce several new courses including our VR Game Design, a Javascript programming course, VEX Robotics, and our Build a Personal Computer camp.
Vision Tech Guarantee
A computer for each student
Passionate and Trained Instructors
Individualized Instruction
Challenging & Fun Curriculum
8:1 student to instructor ratio
Quality tech projects on a flash drive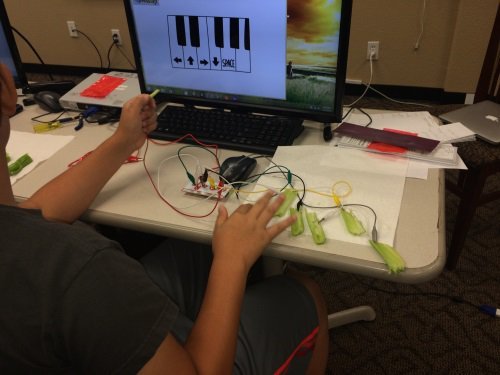 Register today with Vision Tech Camps. The best reviewed tech camp in the San Francisco Bay Area!
Register Now