Summer Tech Jobs & Careers
Join Vision Tech Camp to inspire kids and teens to learn computer science, programming, gaming, video game design, robotics, and engineering. Help us achieve our mission of bringing technology education to every child, and work with the latest technologies, gain experience, build your resume, and have an awesome summer.
Vision Tech is looking for dynamic and experienced teachers, mentors, and counselors who will help us execute our fun and educational summer curriculum. Guide students through weeklong technology projects while inspiring students to continue pursuing technology education year round.
This is a very rewarding way to spend your summer. At Vision Tech Camps we look forward to hearing from you.
About Vision Tech Camps
Vision Tech Camps was founded in 2000 by Anita Khurana when it started offering a Robotics class at Green Valley Elementary School. Word spread quickly, and soon Vision Tech Camps was getting requests from many schools to offer their technology classes. Vision Tech Camps opened its first location in Danville and continues to open new locations in Saratoga, Palo Alto, and Berkeley. While we continue to grow we still stay true to our core values where we believe every child deserves the best possible experience at Vision Tech Camps.
Our mission is to give every child an opportunity to learn technology and further their individual interest. We are committed to offering summer tech camp programs with a challenging curriculum where kids have fun learning technology.
At Vision Tech Camps, we understand the success of our summer program depends on us having a passionate and well-trained instructors who are also passionate about technology education for kids & teen. Our Instructors are an integral part of our success. Our instructors receive continuous guidance, training, and support from us. Combine your passion with our coveted curriculums and in no time, you will be the most admired tech guru for our students.
Vision Tech Camps Program Details
Summer Day Camp | Weeklong | 9 AM – 5 PM | Explore Video Game Design, App Development, Minecraft, Robotics, Programming
At Vision Tech summer camps, students spend a week exploring one summer camp course. Each day at camp, kids work on new learning objectives in the technology course and practice those newly learned skills by working on individual projects.
We are seeking energetic, fun-loving instructors who are tech savvy and passionate about education. You will act as a role model for our students while guiding them through our curriculum and ensuring completed projects by Friday.
If you feel driven to create a new type of educational experience that will prepare students for the 21st century and beyond, please take a look at our summer jobs and careers and apply for an open position.
Our carefully planned lessons give students applicable STEM skills and in-depth knowledge that can be applied in school, university, and professional life.
Inspire and Grow with Vision Tech Camps
Lead Instructor
Be a role model and help kids learn technology at our summer camps while leading our tech classes 
Instructor
Instructors help Lead Instructors deliver highly engaging Vision Tech curriculum material and ensure the quality of our programs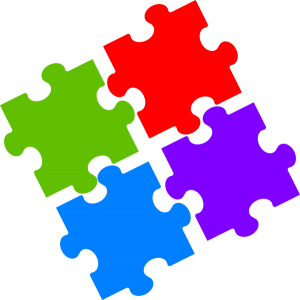 Tech Curriculum Developer
Curriculum Developers help us build an engaging and project-based computer camp curriculums for kids and teens.
Content Designer
Design exciting and fresh tech content for Vision Tech summer camps that allows students to further develop their understanding of the subject material.
Vision Tech Camps Locations
We have job opportunities available in Danville, Saratoga, Piedmont, and Lafayette. These cities are located in the suburbs of the San Francisco Bay Area, and most of our jobs will require a vehicle for travel. All of our locations are conveniently located close to restaurants and residential communities. We have openings for all these locations for summer instructors and lead instructor positions, and we have career opportunities available for camp directors, curriculum developers, and content developers in Danville. Please see our full list of job opportunities for more information.