Tech Camp Held at Saratoga
Serving Los Gatos, Monte Sereno, San Jose, Cupertino, Campbell, & Sunnyvale
Summer Computer Camp Held at Saratoga
Welcome to Vision Tech Camp in Saratoga – we're looking forward to meeting all of our new and returning students! At our Saratoga tech camp location, we offer courses in game design, Minecraft, programming, coding, app development, engineering, 3D printing, and more. We are working hard to create an even better learning experience, activities and customized lesson plans that captivates kids interests and helps them learn new STEM skills that have real-world applications.
Our Saratoga tech camp is located in the beautiful city of Saratoga in the Santa Clara County with an easy 15-20 minute drive from the cities of Los Gatos, Monte Sereno, and Cupertino. In our 2016 summer camp, we also had parents who commuted from Sunnyvale, Palo Alto, and San Jose. Our computer camps are easily commutable via Highway 85, and is a thirty minute drive from the San Jose International Airport.
We also have an East Bay location in Danville. You can view the Danville summer camp here.
Vision Tech Camps
14375 Saratoga Ave, Suite 104
Saratoga, CA, 95070
(408) 647-4833
9 AM – 5PM, M-F
2017 Tech Camps Schedule & Pricing @ Saratoga
14375 Saratoga Ave, Suite 104, Saratoga, CA, 95070
Camp Hours: 9 AM – 5 PM (Full Day) | 9 AM – 12 PM (AM) | 1 PM – 4 PM (PM)
Our Minecraft camps at Saratoga let students learn about level design, coding, engineering principles, cloud computing, and electronics while having fun in the world of Minecraft. Students learn to create their own private servers, build complex and fascinating structures, use Java to program their own plugins, and more.
Our Saratoga programming camps allow students to learn Java, Python, & more while investigating coding techniques and the fundamentals of programming. Students gain experience in algorithmic design, syntax, conditional structures and more in programming camps designed for students from young ages to high school level.
In our Saratoga Engineering camps, students can engage in a variety of activities – from learning to build their very own personal computer, to learning about electrical engineering and programming using the Arduino.
In our video game design camps in Saratoga, campers can explore the fundamentals of game design from start to finish, including mobile app creation, level design, modeling, VR (Virtual Reality), programming, and more as they learn how to create games in a variety of camps.
Vision Tech Camp Program Details
Kids & Teens Tech Camp | Weeklong | 9 AM – 5 PM | Explore Video Game Design, App Development, Minecraft, Robotics, Programming
At Vision Tech summer camps, students spend a week exploring one summer camp course. Each day at camp, kids & teens work on new learning objectives in the technology course and practice those newly learned skills by working on individual projects.
Whether you want to develop an app, learn to code, build a video game, make a robot, or learn the latest in 3D Printing, there is a course ready for you at Vision Tech Camps. In each weeklong camp, you will receive the attention of a dedicated and well-trained instructor who is passionate about technology and education.
At Vision Tech, our summer camps are designed to cultivate self-exploration and develop varied skills transferable to the increasingly demanding academic and workplace environments. Each camp subject teaches more than just technology – kids & teens take away skills that will help them excel throughout their entire lives.
Our carefully planned lessons give students applicable STEM skills and in-depth knowledge that can be applied in school, university, and professional life. At the end of the camp, students are proud to take their completed projects home, along with their newfound skills.
Personalized Technology Education Supporting Individual Learning
Student-Focused
A focus on empowering students to further their own learning goals allows students to take ownership of their own learning and keeps students motivated.
Real Instruction
Our instructors introduce and lead students through lessons designed to have them understand new concepts and confidently dive into applying them to their own individualized projects.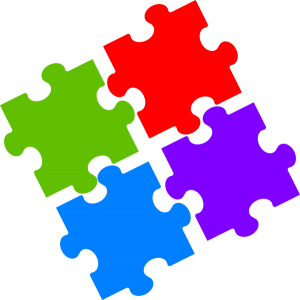 Fun and Engaging Curriculum
Our carefully planned curriculum encourages students to become active participants on their own learning journey by incorporating lessons that are engaging and relevant.
Project Based
After students feel empowered by their skills, we encourage students to investigate and design their own projects that they are proud to build and take home.
Saratoga-Los Gatos-Cupertino Tech Camps Location
Los Gatos/Monte Sereno
1. Get onto Saratoga-Los Gatos Rd towards Saratoga
2. Turn right onto Saratoga Ave, and take an immediate left to reach Vision Tech Camps.
Cupertino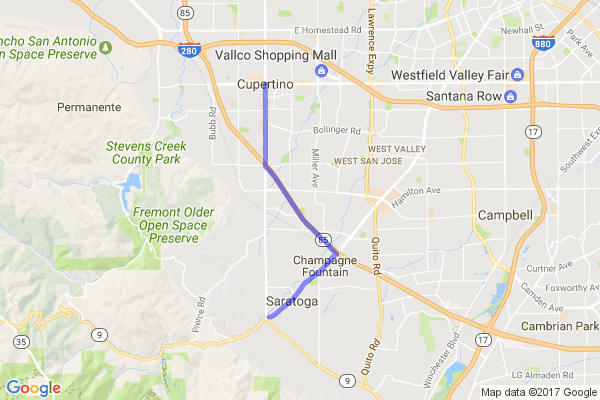 Via De Anza / Saratoga-Sunnyvale Rd
1. Travel South on De Anza Blvd towards Saratoga.
2. Turn left on Saratoga Ave, and make an immediate left to reach Vision Tech Camps.
Via CA-85
1. Travel southbound on CA-85 S.
2. Take the exit onto Saratoga Ave, and turn right
3. Turn right just before Saratoga/Sunnyvale Rd onto Vision Tech Camps, just across the Saratoga Fire Station.
San Jose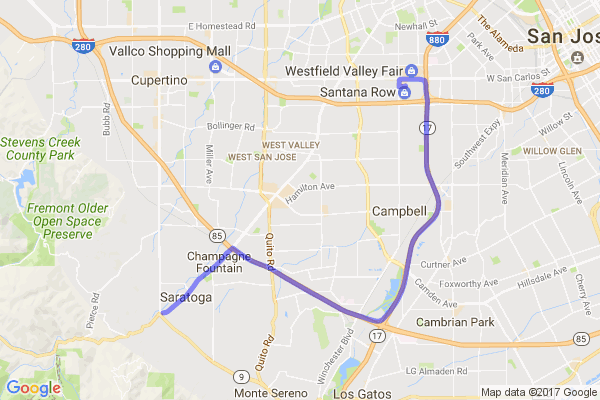 1. Take CA-17 S
2. Take the exit to CA-85 N
3. Take the exit to Saratoga Ave, then turn left.
4. Just before Saratoga-Sunnyvale, turn right to arrive at Vision Tech Camps, just opposite the fire station
Sunnyvale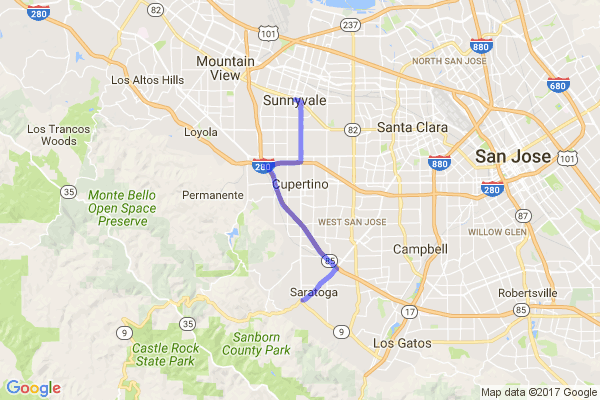 1. Get onto CA-85 S.
2. Take the Saratoga Ave exit and turn right.
3. Just before Saratoga-Sunnyvale, turn right to arrive at Vision Tech Camps, just opposite the fire station
Palo Alto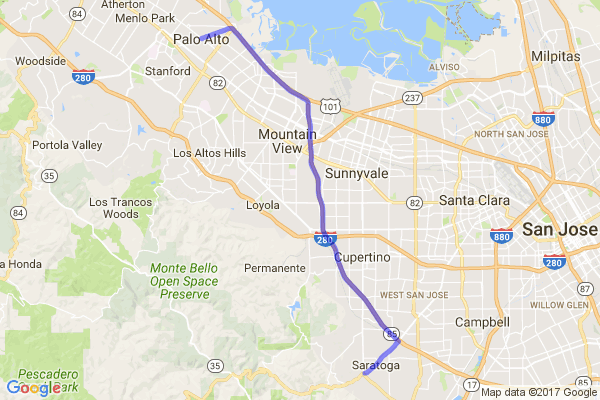 1. Get onto US-101 S
2. Take CA-85 S towards Saratoga.
3. Take the Saratoga Ave exit and turn right.
4. Just before Saratoga-Sunnyvale, turn right to arrive at Vision Tech Camps, just opposite the fire station
Campbell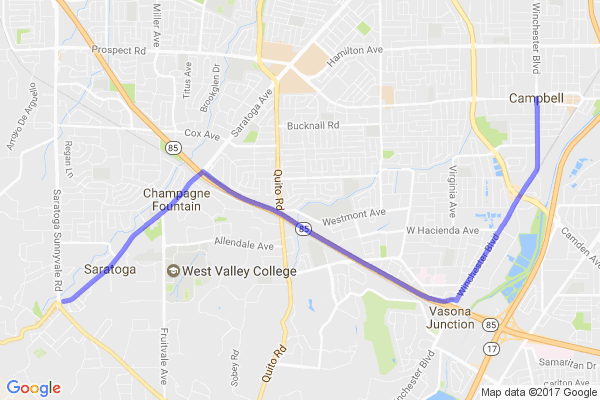 1. Get onto CA-85 N
2. Take the exit to Saratoga Ave, then turn left.
3. Just before Saratoga-Sunnyvale, turn right to arrive at Vision Tech Camps, just opposite the fire station
The Saratoga Area
The city of Saratoga is located within the Santa Clara County, west of San Jose, tucked away in the foothills of the Santa Cruz mountains. Saratoga is a beautiful suburb within the midst of the Silicon Valley, with a small town feel with a great surrounding natural landscape. Saratoga has been named one of the best places to live, because of its ideal location and small town feel. At Vision Tech summer camps, we get students from the surrounding areas as well, including Los Gatos, Cupertino, Campbell, San Jose, Sunnyvale, Mountain View, & Palo Alto
Fun Things To Do in Saratoga
Saratoga has a quaint downtown which is fun for both adults and children to visit, with amazing parks, restaurants, and boutique shops
Hakone Estate & Gardens in Saratoga, California is a great place to take kids to learn about flora, featuring a beautiful Japanese house, tea garden, and bamboo park
Castle Rock State Park is an incredible park with hiking trails and views in Los Gatos
The Apple Campus in Cupertino is a place of pilgrimage for many Apple fans, with the company store selling merchandise unavailable anywhere else. The new Apple Campus 2, expected to be finished in 2017, will feature a 10,000 square foot store that will allow visitors to purchase the latest products.
The Fujitsu Planetarium at DeAnza College in Cupertino is a fantastic place to visit with kids, and one of the most modern planetariums in California
Nearby in San Jose, the Rosicrucian Egyptian Museum is a great place to visit for a great collection of artifacts, mummies, and Egyptian tombs for a lesson in the history of ancient Egypt.
Shari
Saratoga Camp

"My son had a fantastic experience at the Java Programming Camp in Saratoga. My husband was also impressed during Friday's Parent Showcase–he was very happy that my son had learn some basic Java programming. My son enjoyed this camp and he really liked the teacher."
Alexander
Saratoga Camp

"Our instructor, Long, was excellent. When he gave instructions he made sure everyone could understand them and follow along in the lesson. He made sure to get to know each student well, and made the five days at camp very enjoyable. Nina really liked the camp and couldn't wait to go every morning. Thank you!
"
After school classes
Schedules for our upcoming after school classes are coming soon.
Saratoga Summer Tech Jobs
We are looking for technologically inclined instructors to teach our Saratoga summer camps, with camps such as Java coding, Lego Robotics, game development, Minecraft, & more available. If interested, please visit our Jobs page to apply for our Saratoga positions.
Teach this summer to inspire kids & teens ages 7-17 at Vision Tech Camp. We are looking for instructors to teach programming, robotics, video game design, Minecraft and engineering summer camps. We are interested in candidates with knowledge in these core subjects and experience teaching kids & teens in a classroom environment. We are hiring for multiple job openings in Saratoga, California. Under the direction of the camp director, this position will manage the camp instruction during Vision Tech Summer tech camp.
Instructors will lead and assist campers in exploration of themed tech camps. Based on individual experience, the instructor will lead students in video game design, Robotics, Engineering, Minecraft and programming camps. Vision Tech will provide our innovative and engaging tech curriculum so you can teach with confidence.
Successful summer tech instructors will have strong knowledge of the core subject they will teach and will have confidence in leading groups of students through hands-on learning experience during tech camp. They will be patient, fun loving, and have a positive attitude around kids and parents.
Register today with Vision Tech Camp. The best reviewed computer classes for kids & teen in Saratoga, California!
Register Now