Berkeley Tech Camp
Computer Camp for Kids & Teens
Summer Computer Camps in Berkeley
Welcome to our Berkeley tech camp – Our new technology camp location is open and registration is live! We are excited to bring our 2017 tech programs to the Berkeley/El Cerrito area. We are working hard to create an even better learning experience, activities and customized lesson plans that captivate kids interests and helps them learn new STEM skills that have real-world applications. Our 2017 course lineup includes new coding courses, a new Virtual Reality Game Design course, Minecraft Plug-in Development, app programming, and more.
Our new location in El Cerrito location is a short drive from Albany, Berkeley, Oakland, Piedmont and Berkeley Hills. Our location is easily commutable from El Cerrito Plaza Station.
2017 Berkeley Tech Camp Schedule
Camp Hours: 9 AM - 5 PM (Full Day) | 9 AM - 12 PM (AM) | 1 PM - 4 PM (PM)
| Junior | Kids | Teens |
| --- | --- | --- |
| | Video Game Design (Full Day) | |
| | Mobile Video Game Design (Full Day) | |
Week 8 | July 31 - August 04
Vision Tech Camp Program Details
Kids & Teens Tech Camp | Weeklong | 9 AM – 5 PM | Explore Video Game Design, App Development, Minecraft, Robotics, Programming
At Vision Tech summer camps, students spend a week exploring one summer camp course. Each day at camp, kids & teens work on new learning objectives in the technology course and practice those newly learned skills by working on individual projects.
Whether you want to develop an app, learn to code, build a video game, make a robot, or learn the latest in 3D Printing, there is a course ready for you at Vision Tech Camps. In each weeklong camp, you will receive the attention of a dedicated and well-trained instructor who is passionate about technology and education.
At Vision Tech, our summer camps are designed to cultivate self-exploration and develop varied skills transferable to the increasingly demanding academic and workplace environments. Each camp subject teaches more than just technology – kids & teens take away skills that will help them excel throughout their entire lives.
Our carefully planned lessons give students applicable STEM skills and in-depth knowledge that can be applied in school, university, and professional life. At the end of the camp, students are proud to take their completed projects home, along with their newfound skills.
Personalized Technology Education Supporting Individual Learning
Student-Focused
A focus on empowering students to further their own learning goals allows students to take ownership of their own learning and keeps students motivated.
Real Instruction
Our instructors introduce and lead students through lessons designed to have them understand new concepts and confidently dive into applying them to their own individualized projects.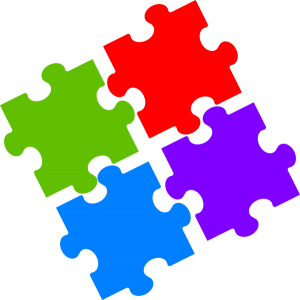 Fun and Engaging Curriculum
Our carefully planned curriculum encourages students to become active participants on their own learning journey by incorporating lessons that are engaging and relevant.
Project Based
After students feel empowered by their skills, we encourage students to investigate and design their own projects that they are proud to build and take home.
Berkeley-El Cerrito-Oakland Tech Camp Location
Shari

"My son had a fantastic experience at the Java Programming Camp in Saratoga. My husband was also impressed during Friday's Parent Showcase–he was very happy that my son had learn some basic Java programming. My son enjoyed this camp and he really liked the teacher."
Alexander

"Our instructor, Long, was excellent. When he gave instructions he made sure everyone could understand them and follow along in the lesson. He made sure to get to know each student well, and made the five days at camp very enjoyable. Nina really liked the camp and couldn't wait to go every morning. Thank you!
"
The Berkeley Area
The city of Berkeley, in Alameda County, lies on the east shore of the San Francisco Bay, bordering the cities of Oakland, Emeryville and Albany. The city of Berkeley is famous for being home to the Lawrence Berkeley National Labs, and the University of California, Berkeley. Vision Tech Camps plan to open our newest Berkeley tech camp location in 2017 close to the Berkeley Hills. We are actively pursuing locations at this time, and as soon as we have our location finalized we will post it here.
Fun Things To Do in Berkeley
The Oakland Museum of California is a great place to visit to see a vast collection of art, history, and science related to California
Lawrence Hall of Science has hands-on explorations in engineering, physics, astronomy, and more.
Tilden Park is located in the Berkeley Hills, and is a beautiful place to visit, with train rides for kids, and world famous botanical gardens
Jack London Square is a great destination for both visitors and locals to see restaurants, movies, shopping, and is well connected via public transit and the ferry terminals
The famous University of California, Berkeley campus is one of the most famous universities in the world and is often considered the top public university in the United States.
The University of California Botanical Garden in Berkeley is a great place to see a diverse collection of plants, including many plants native from all around the world.
Berkeley Summer Tech Jobs
We are looking for technologically inclined instructors to teach our Berkeley summer camps, with camps such as Java coding, Lego Robotics, game development, Minecraft, & more available. If interested, please visit our Jobs page to apply for our Berkeley positions.
Teach this summer to inspire kids & teens ages 7-17 at Vision Tech. We are looking for instructors to teach programming, robotics, video game design, Minecraft, and engineering summer camps. We are interested in candidates with knowledge in these core subjects and experience teaching kids & teens in a classroom environment. We are hiring for multiple job openings in Berkeley, California. Under the direction of the camp director, this position will manage the camp instruction during Vision Tech Summer tech camps.
Instructors will lead and assist campers in an exploration of themed tech camps. Based on individual experience, the instructor will lead students in video game design, Robotics, Engineering, Minecraft and programming camps. Vision Tech will provide our innovative and engaging tech curriculum so you can teach with confidence.
Successful summer tech instructors will have strong knowledge of the core subject they will teach and will have confidence in leading groups of students through a hands-on learning experience. They will be patient, fun-loving, and have a positive attitude around kids and parents.