Tech Camp at St. Mary's in Moraga
Computer Camp for Kids & Teens
Summer Computer Camp in Moraga
Welcome to Vision Tech Camp at St. Mary's – we're looking forward to meeting our new students and parents! At our St. Mary's tech camp location, we offer courses in game design, Minecraft, programming, coding, app development, engineering, 3D printing, and more. We are working hard to create an even better learning experience, activities and customized lesson plans that captivate kids & teens interests and helps them learn new STEM skills that have real-world applications.
Our St. Mary's summer camp is located in the town of Moraga in the San Francisco East Bay, which is an easy 10-15 minute drive from the cities of Orinda, Lafayette, Pleasant Hill, and Walnut Creek.
2017 Moraga Tech Camp Schedule
Camp Hours: 9 AM - 5 PM (Full Day) | 9 AM - 12 PM (AM) | 1 PM - 4 PM (PM)
| Junior | Kids | Teens |
| --- | --- | --- |
| Adventures in Minecraft (Full Day) | Minecraft 3D Game Design (Full Day) | |
| | Minecraft Modding (Full Day) | |
Week 4 | July 31 - August 04
Vision Tech Camp Program Details
Kids & Teens Tech Camp | Weeklong | 9 AM – 5 PM | Explore Video Game Design, App Development, Minecraft, Robotics, Programming
At Vision Tech summer camps, students spend a week exploring one summer camp course. Each day at camp, kids & teens work on new learning objectives in the technology course and practice those newly learned skills by working on individual projects.
Whether you want to develop an app, learn to code, build a video game, make a robot, or learn the latest in 3D Printing, there is a course ready for you at Vision Tech Camps. In each weeklong camp, you will receive the attention of a dedicated and well-trained instructor who is passionate about technology and education.
At Vision Tech, our summer camps are designed to cultivate self-exploration and develop varied skills transferable to the increasingly demanding academic and workplace environments. Each camp subject teaches more than just technology – kids & teens take away skills that will help them excel throughout their entire lives.
Our carefully planned lessons give students applicable STEM skills and in-depth knowledge that can be applied in school, university, and professional life. At the end of the camp, students are proud to take their completed projects home, along with their newfound skills.
Personalized Technology Education Supporting Individual Learning
Student-Focused
A focus on empowering students to further their own learning goals allows students to take ownership of their own learning and keeps students motivated.
Real Instruction
Our instructors introduce and lead students through lessons designed to have them understand new concepts and confidently dive into applying them to their own individualized projects.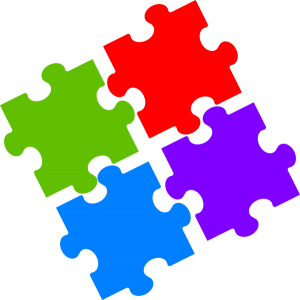 Fun and Engaging Curriculum
Our carefully planned curriculum encourages students to become active participants on their own learning journey by incorporating lessons that are engaging and relevant.
Project Based
After students feel empowered by their skills, we encourage students to investigate and design their own projects that they are proud to build and take home.
St. Mary's Moraga Tech Camp Location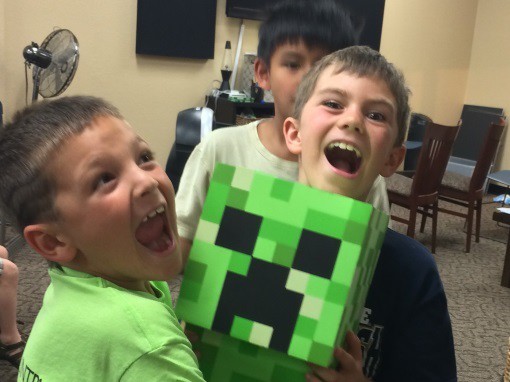 Jeannine
Danville Camp

"My son loved the MInecraft camp. He was sad to see it end. He learned so very much. The teacher was so patient and kind to all of the kids. We'll definitely sign up again next year."
Gideon
Danville Camp

"Great Course. I believe my son learn much and it will help him decide if this is something to continue in college, etc. Appreciate that he got to keep a project on portable drive."
The Moraga Area
The city of Moraga is located within the Lamorinda region within Contra Costa County. The term Lamorinda refers to the three cities that make up this region, Lafayette, Moraga, and Orinda. The region is a 15-20 minute drive from Berkeley and Oakland through the Caldecott Tunnel and a 10-15 minute drive from Walnut Creek. The Lamorinda area is famous for its high-quality public schools and its beautiful surrounding urban forest. At Vision Tech summer camps, we get students from the surrounding areas as well, including Concord, Walnut Creek, and Pleasant Hill.
Fun Things To Do in Lafayette, Moraga, and Orinda
The famous California Shakespeare Theater in Orinda holds year-round performances of Shakespeare and other classics
The Lafayette Reservoir is a beautiful recreational area for hiking, jogging, and boating off Highway 24.
Mount Diablo State Park offers some of the greatest views in California, with the Golden Gate Bridge, the San Joaquin Valley, and even the Sierra Nevada visible from its peak, with over 8000 square miles visible
The Lafayette Reservoir is a beautiful recreational area with 35 picnic sites to accommodate families and children on the west side of Lafayette. The area features walking trails, boating, and picnic area.
The Orinda Theater is a historic theater featuring many first-run movies, with once a month classic movie shows free.
Moraga Summer Tech Jobs
At our Moraga summer camp, we are looking for tech-savvy instructors to teach kids computer programming, robotics, video game design, Minecraft, & more. If interested, please visit our Jobs page to apply for a position in Moraga.
Teach this summer to inspire kids & teens ages 7-17 at Vision Tech. We are looking for instructors to teach programming, robotics, video game design, Minecraft, and engineering summer camps. We are interested in candidates with knowledge in these core subjects and experience teaching kids & teens in a classroom environment. We are hiring for multiple job openings in Moraga, California. Under the direction of the camp director, this position will manage the camp instruction during Vision Tech Summer tech camp.
Instructors will lead and assist campers in an exploration of themed tech camps. Based on individual experience, the instructor will lead students in video game design, Robotics, Engineering, Minecraft and programming camps. Vision Tech will provide our innovative and engaging tech curriculum so you can teach with confidence.
Successful summer tech instructors will have strong knowledge of the core subject they will teach and will have confidence in leading groups of students through a hands-on learning experience. They will be patient, fun-loving, and have a positive attitude around kids and parents.
Register today with Vision Tech Camp. The best reviewed computer classes for kids & Teen in Moraga, California!
Register Now